The 4th industrial revolution has brought with it a wave of automation in the form of robotics, augmented and virtual realities. When implemented correctly, automation has the ability to drastically maximise production and quality while cutting on long-term costs and cutting out human error. In the construction industry, operational efficiency has been increased through automation by reducing safety risks and streamlining processes. Here are 5 examples of automation in construction.
5 Examples of Automation in Construction
Virtual Reality for planning
Through the use of Virtual Reality (VR), builders are able to interact with a development site or potential structure through scanned imagery before any building has begun. Using highly accurate 3D scans, builders are able to ascertain ease of access for maintenance and repairs, while architects and developers can consider aesthetics and spatial dimensions. This also means the client will have a more realistic visualisation of the finished product, as well as what can and cannot be achieved.
3D printing
The use of 3D printing in construction is another great example of how automation is advancing the industry. There are many American-based corporations that are already using 3D printing to build elements such as pedestrian foot bridges and basic buildings with plans underway to construct a house. This sort of technology, while still new to the market, will soon become mainstream.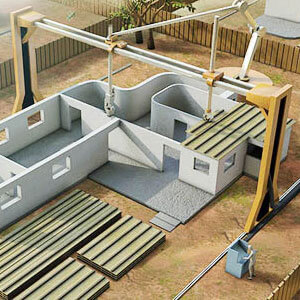 Drones for surveillance
The use of drones in construction has drastically improved safety standards and provided those in construction with a better visualisation of the proposed development site. They have been used in the initial phases for mapping out spaces, and also allow for the automated supervision of sitework to ensure all safety precautions are adhered to, while scanning for any potential hazards.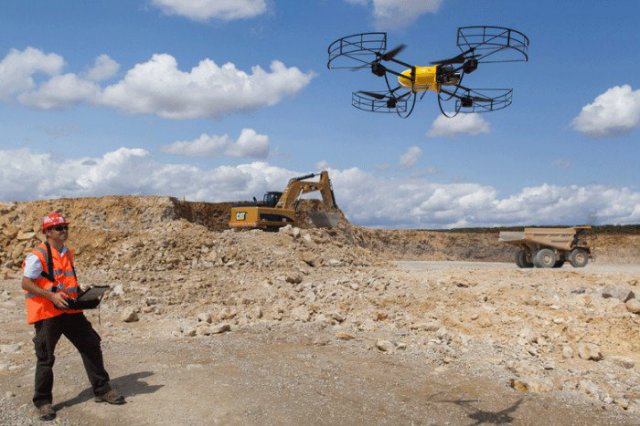 Wearable technology
Another area where safety is being greatly improved in the construction industry is through wearable technology. This form of automation is also relatively new but holds massive potential for future construction. There is the 'smart cap', a hard hat which measures brain waves and sends alerts if the wearer is falling asleep. There are button clips that monitor the location of workers and act as an alert button if the wearer is in danger or injured; as well as lightweight heated jackets which have battery packs that keep the individual warm for eight hours or more.
Robotics
In the area of concrete works, robotics is a particularly advanced form of automation with the ability to mix concrete, remove surface water, lay cement and polish floors all performed by robots. This automation has reduced material consumption – thereby saving on costs – and the ability to prepare pre-cast and ready-mixed concrete products also saves on time. In addition to the building aspect, robots are being used in demolition as well – bringing down walls and dismantling slabs – which creates a safer working environment.
"The potential for advancements in the realm of construction is endless when automation is considered. While South Africa is still behind many other nations in terms of automated construction, the industry is quickly realising the cost benefits association with the various technological tools." say Byron Naude of Bhejane Projects.
If you're in the construction industry, it's worth consulting with suppliers and tech experts to find out ways you could be propelling your company through automation.