By connecting the internet to any machinery, you are converting the object into a 'smart' device. The more connections that are made, the more intricate the smart system is and the operational possibilities are infinite. This connectivity of devices with the internet is known as the Internet of Things (IoT) and is becoming increasingly influential across all industries. Construction is no different.
What Does IoT Mean for Construction?
Here are some ways in which IoT is impacting modern construction.
Through Radio Frequency Identification (RFID) tags, construction companies are able to keep track of exactly where pneumatic drills have been placed or how many items of heavy-duty equipment are located at a site at any time. Because of this IoT advantage, time is saved looking for mislaid items and landscaping equipment can be positioned automatically.
Once again, RFID tags benefit the construction industry by monitoring the inventory on site and triggering an order from a centralised system as soon as level gets below a certain point. This prevents any delays on-site because of a supply shortage, while also saving costs related to oversupply.
Building Information Modelling (BIM)
BIM gives construction companies the option of creating 3D models of the building which are then saved in an integrated and responsive design. These computer models are then used to direct on-site construction with ongoing updates made such as changing climates and the impact on materials. Elements such as earth tremors, passing traffic and weathering on structures can be recorded and addressed.
The IoT is also a great way for construction companies and sites to save on costs related to energy use. The amount of electrical use on site can be recorded and adjusted for maximum energy efficiency with machines started up so that they're ready for use as the work day starts.
Going hand-in-hand with IoT is AR – the ability to remotely 'experience' something using sophisticated technology. In construction, AR can be seen in wearable technology and devices such as wearable smart glasses. Using these glasses, construction workers are able to access instruction manuals immediately – hands-free – enhancing performance and speeding up the job. These smart glasses can also alert the wearer to any change in the environment and possible safety issues. The incorporation of smart helmets has also improved the construction industry by assisting builders, engineers and designers in accessing 3D recreations on site.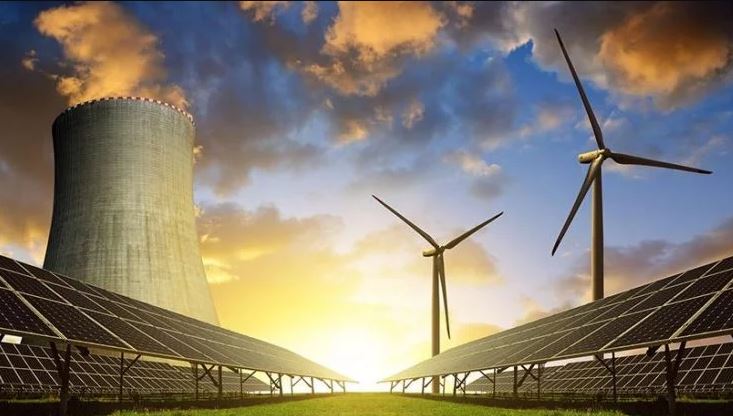 Construction is an industry wrought with hazards and any measures that can decrease risk are welcomed. The IoT is one such application that can improve worker safety by offering remote operation. Machinery that needs to be operated in areas that prove hazardous because of terrain or pollution, can now be operated by IoT from a separate location.
Through IoT and its associated elements such as BIM, customers are now more in tune with the construction process and are able to better describe what they want within the parameters of the site. Likewise, construction companies are better placed to provide more advanced solutions to meet customers' needs resulting in a more satisfied end result for both parties.
When implemented well, IoT has proven to have major benefits for the construction industry, and companies not incorporating the latest technology will undoubtedly lose out in the long run. Savings in time, energy and supplies will see construction advance in leaps in the next few years.
Read More : 5 Positive Impacts of Construction Technology | Technology and the Construction Industry
Bhejane Projects operates in the industrial and domestic fields of the construction industry.