Escalating global temperatures have pushed the need for sustainable business practices across every industrial sector. Where green building in South Africa was once a novelty, it has fast become mainstream with many in the construction industry looking to new materials and techniques in line with this sustainable practice.
What is a Green Building?
According to the World Green Building Council, this is a building that, in its design, construction or operation, reduces or eliminates negative impacts, and can have positive impacts on the natural environment. They essentially preserve precious natural resources and improve our quality of life.
Features that make a building green include (SOURCE: www.worldgbc.org):
Efficient use of energy, water and other resources.
Use of renewable energy, such as solar energy.
Pollution and waste reduction measures, and enabling recycling.
Good indoor environmental air quality.
Use of materials that are non-toxic, ethical and sustainable.
Consideration of the environment in design, construction and operation.
Consideration of the quality of life of occupants in design, construction and operation.
A design that enables adaptation to a changing environment.
Green Building Council of South Africa
South Africa has a thriving green building community with a host of established eco-friendly projects completed to date. These were overseen by the Green Building Council of South Africa (GBCSA) an association created to accelerate the development of best green building practices countrywide.
Founded in 2007, GBCSA is one of of 75 members of the World Green Building Council and consists of a dedicated team working in collaboration with industry bodies, leaders, government departments and professionals to develop market-based green building solutions.
The member-based organisation developed the Green Star SA tools – a rating system for green buildings in South Africa. The Green Star SA tools allow for certification of buildings based on the following levels of achievement:
4 Star Green Star SA Certification – Best Practice
5 Star Green Star SA Certification – South African Excellence
6 Star Green Star SA Certification – World Leadership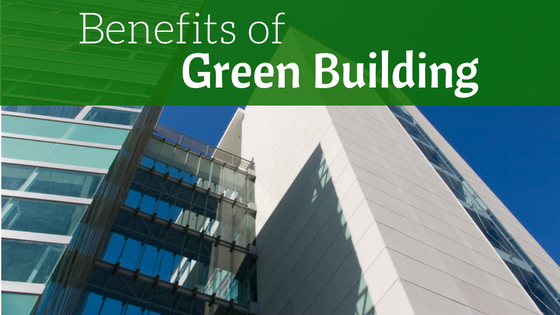 Benefits of Green Building
1. Environmental
At the heart of it, green building is about preserving the environment and all our natural resources so this is, arguably, the biggest benefit. These buildings serve to reduce – and in some instances even eliminate – negative environmental impacts.
2. Economic
A big drawcard for many developers is the long-term economic benefits associated with eco-building. Cost savings include lower utility bills through reduced energy and water consumption; lower construction and operating costs; as well as enhanced property value.
3. Social
People residing or working in green buildings experience enhanced health and wellbeing. This is a massive social impact that could have several knock-on effects including enhanced productivity.
4. Room for innovation
Architects and developers are given an incredible opportunity to create unique, sustainable developments and materials that could work into the green building market. Everything from re-purposed tyres to recycled bottles are finding a place in green building.
Green Building Practices
There are many innovative green building practices being incorporated, but some of the more common practices include:
Use of sustainable building materials such as recycled steel or renewable materials.
Use of lower volatile organic compounds (VOC) paints.
Installation of energy-efficient materials and products.
Renewable energy for power and harvesting and purification systems for rainwater.
Maximising the use of natural light and insulation techniques to mitigate the need for artificial heating, lighting and cooling.
"Green building is not a trend, but rather an emerging practice that will eventually become mainstream." predicts Byron Naude of Bhejane Projects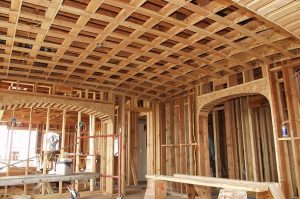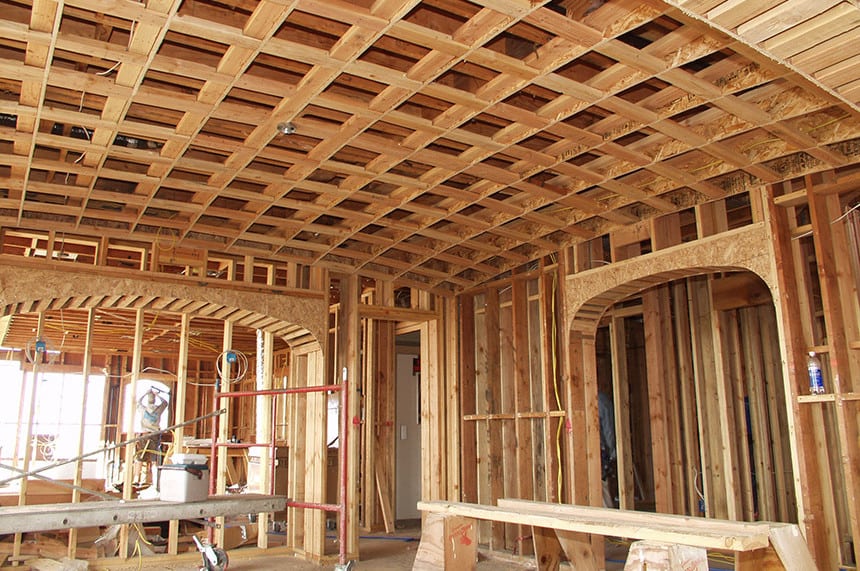 Green Building Materials
The list of green building materials entering the market is constantly growing, however, here are a few that have proven incredibly popular over the years. While definitions do vary regarding how sustainable a product is – and no material is perfect – these are a few that seem to feature highly across the spectrum.
1. Bamboo
One of the eco-friendliest building products, bamboo grows exceptionally quickly and can grow without being replanted after harvest. It is durable, so it won't be replaced often, and is lightweight which minimises energy used for transport.
2. Cork
This is another fast-regenerating product which can be harvested from a living tree which will continue to produce cork. It is flexible, resilient, fire resistant, noise resistant and has incredible shock absorption qualities.
3. Sheep's wool insulation
The wool is obviously naturally occurring, and doesn't degrade as quickly as synthetic materials. It is widely available, easily harvested and – as it becomes more mainstream – will become more economic as well.
4. Straw bale
Straw offers high levels of insulation, is low impact and can also be used in its raw state which means no need for processing. It is not ideal for areas that experience high humidity and rainfall, however.
5. Hempcrete
Extracted from the Cannabis sativa plant and combined with lime water, hempcrete is a breathable, flexible insulation that is both mould and pest-resistant as well as fire-resistant. Added to this, hemp can be grown relatively quickly.
6. Grasscrete
Used for surfaces in parking lots, roads and driveways, grasscrete is a sustainable urban drainage that is beneficial for developers. It improves stormwater absorption and drains at almost the same rate as lawn.
Anyone in the construction industry who is not implementing business practices that incorporate sustainable initiatives is not seeking a long-term role in this industry. Membership with the GBCSA would be the first step in achieving real sustainable goals.