The rising temperatures, unpredictable weather patterns and devastating implications of climate change are now impossible to ignore and every industry is having to look at ways to adapt for future survival. The construction industry has a significant impact on the emission of carbon gasses – the United States Green Building Council (USGBC) states that buildings account for over a quarter of all greenhouse gas emissions.
Construction and Climate Change
To address this, the industry is taking the global climate changes seriously by incorporating more sustainable methods while also adapting building techniques so that structures can withstand extreme weather elements. Here are some of the ways climate change is influencing construction.
Understanding site climate
Rather than building primarily for aesthetic appeal and interior comfort, industrial and commercial construction is being designed to ensure the infrastructure can withstand incoming climate challenges. This means having a clear understanding of the climate of the actual building site. Building Information Modelling is increasingly useful here as it allows for the visualisation of factors such as wind, temperature and humidity.
Road designs
Already a high-risk area, roads are now being designed to allow for effective transport even in extreme weather conditions. Aspects such as rainwater direction are being considered because of anticipated heavy downpours, as well as temperature control for warmer weather. This is pertinent, both for new structures as well as the upgrading of existing road networks.
Temperature control
Unsurprisingly, all new buildings will have to incorporate enhanced temperature control measures that do not rely on artificial heating and cooling. To regulate the indoor climate, elements such as solar screening, heat-deflecting windows and naturally breathable building materials are being prioritised.
Water use
The recent droughts in KwaZulu-Natal, the Eastern Cape and Western Cape have highlighted the need for water reduction and water-saving techniques for all construction. Strategies to meet this requirement include water-efficient fixtures and equipment as well as innovative techniques for landscaping, irrigation, recycling and rainwater harvesting. On-site water purification and advanced septic tank systems are also preferred choices.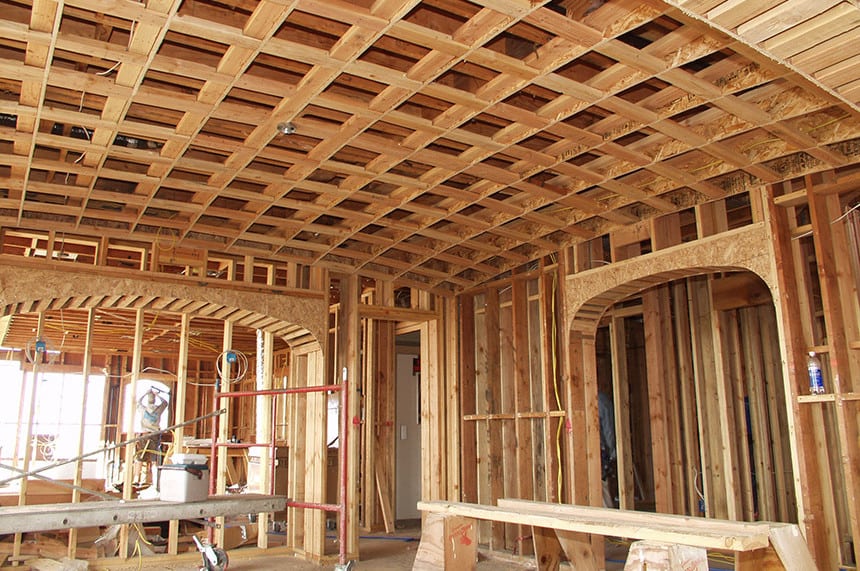 Sustainable building materials
With the high carbon emissions created by buildings, it's no surprise that sustainable building materials are an essential way to address climate change. Green building materials such as reclaimed wood, rammed earth and recycled materials which have low or no embodied carbon are going to become mainstream in the construction industry.
"There is enough evidence to show that global warming is a reality that needs to be addressed, and every step must be taken to minimise the damage going forwards." states Byron Naude of Bhejane Projects
Developers that are not already incorporating climate change into the construction of buildings and other infrastructure are setting a dangerous precedent that could put users' lives in jeopardy.