The past few years have been tumultuous for most sectors within South Africa – economically, politically and socially – however there is no a sense of cautious optimism emerging as 2019 gets underway. The steadying of the country's economy, largely through the implementation of Cyril Ramaphosa as president, is good news for industry, particularly within construction.
2018 a turning point for construction
Things were not as optimistic the same time last year. At an AfriSam-hosted breakfast, David Metelerkamp – Industry Insight's Senior Economist – spoke on the state of the South African construction industry.
According to a report by the South African Builder, he projected 1.5% growth in GDP for 2018 was largely because of the many challenges facing the country including educational hurdles, debates on land expropriation and a drop in infrastructure spending from R947 billion in 2017/2018 to R841 billion for 2018/2019.
This resulted in the demise of large contractors, namely Aveng, NMC, Liviero and Basil Read, with smaller contractors increasing from 17% to 40% of the market. However, Metelerkamp said the increased private investment, steadied inflation and reformation of state-owned-enterprises (SOEs) was beneficial.
He commented: "Despite the worst-ever confidence levels, there is presently good growth of 18% in tender activity. Furthermore, postponement and cancellation of projects has dropped significantly since 2017 and in non-residential construction there is 12.4% more going to tender – especially in the health and education arena."
Construction Industry in South Africa
Growth in 2019 – but only just
This year it seems the South African construction industry will finally emerge from a recession, although Fitch Solutions does predict a somewhat sluggish growth of 2.4%. According to a Business Day report, there could be some turnaround for cash-strapped construction firms, but it would take time.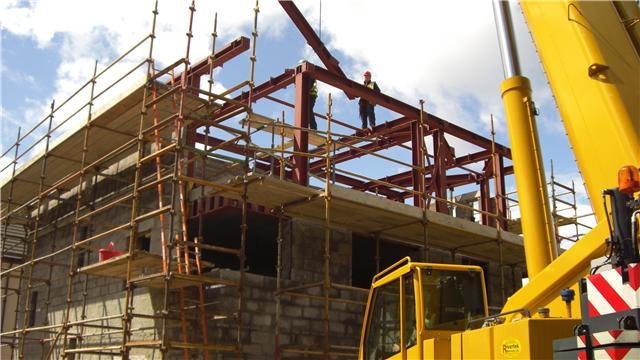 Matthew Kibby, Vice-President of Enterprise, Africa & Middle East at Sage, writing for ITnewsAfrica, said there were four main concerns facing the industry in 2019.
1. Cash Flow: the slow movement of government procurement means construction companies can't always pay sub-contractors on time which means suppliers aren't paid and material costs rise.
2. Compliance: construction companies face compliance demands including tax and labour laws; BBBEE; health, safety and environment laws, among others. This places a big burden on smaller contractors battling a tough economy.
3. Skills shortages: there is a growing need for civil engineers, architects, supervisors and artisans which drives up salaries and affects operating costs.
4. Preparing for emerging technologies: although there is a delay in the uptake of new technologies in construction, it is happening in the South African construction industry. However, there is the need to re-skill those working in the industry for this digital revolution.
Read More: Construction Trends 2019
Looking to the elections
According to a recent Business Day report, Industry Insight is predicting the upcoming general election as the biggest determinant of the country's economy – and therefore the construction industry. If Ramaphosa does not get in excess of 55% of the vote, he will be unable to implement market-friendly reforms such as those planned for failing SOEs.
Industry Insight anticipated that, while construction tenders may increase in the election run-up, there is the risk that projects are postponed or eventually cancelled, depending on the election outcome. It stated: "Making matters worse, tender activity generally decreases by between 15 and 25% following an election period, and could even be higher where political parties change within a geographical area, as all prior contracts need to be reviewed and may be reprioritised, pending the newly elected parties' mandate and focus."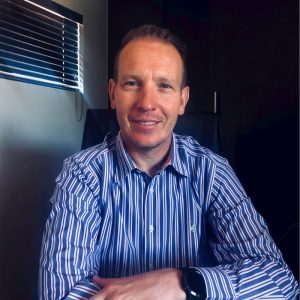 Effectively, the growth of the construction industry hinges on the performance of SOEs – Eskom in particular. In addition, infrastructure spending would need to increase, however, it's only expected to total R855 billion over the next three years, 2.5% up from the R834.1 billion announced last year.
"There is no doubt that there are some challenges in the construction environment at present. However, I believe that this year we will see a positive shift in both mindset and investment towards the construction industry." Say Byron Naude, Bhejane Projects Director.
Improvements in construction industry
The South African construction industry does continue to improve, however, despite the incredibly tough economic conditions. Here are some of the ways in which construction is evolving and adapting at the moment:
Technology
Radical transformation in the construction industry is linked to enhanced technologies such as artificial intelligence (AI) and the Internet of Things (IoT). This includes:
• Wearables such as smart helmets and glasses usi.ng augmented reality; safety vests with built-in GPS trackers and sensors
• 3D printing
• Self-healing concrete
• Solar technology
• Driverless heavy vehicles
• Drones used for video and picture taking, tracking job progress and inspections
• Building information modelling
Read More: How Technology is Influencing the Construction Industry
Green Technology
More customers are seeking greener building which means more recycled materials, energy and water efficient solutions.
Increased Safety
The hazards of working in construction are always being addressed, now with better procedures and increased technology such as safety apps.
Infrastructure Investment
There will continue to be movement from towns to cities, placing more pressure on government to invest in infrastructure. This bodes well for the construction industry.
There is no doubt that the South African construction industry has experienced some years of downturn, and while there is no fast fix, the industry finally seems to be emerging from the recession. This year's national elections will largely determine the industry's progression over the next few years, however, so it's difficult to analyse growth until the final votes are in.